Description
Del Costs ?
Reviews
Documents
How to Design
Logo Costs
Recommended products
Add a personal touch to your company's PPE with our custom logo printed hard hats. We offer a fantastic print service to our safety helmets, whereby your company's logo can be printed on to the front of our most popular safety helmet - the Evo2 Safety Helmet. If you require print logo on the sides or rear of the helmet please call or email us.

hese printed safety helmets come in a variety of colours (i.e. white, red, pink, blue, orange, green, and yellow). Simply select the colour you need, upload your logo, and we will send a print proof of your personalised hard hats for approval within 48 hours. The size of the print area to the front of this safety helmet is 85x35mm and delivery is usually less than 2 weeks for direct print at manufacture.
Although they are personalised, our custom hard hats do not compromise on safety – your logo is printed directly on to the safety helmet using ink and you can select a maximum of 6 different ink colours (cost increases with each). Each helmet features a 6 point poly harness, a precision 1,2,3, point harness and 1 touch 3D slip ratchet adjustment, and it is designed to be compatible with a range of JSP products. It is also comes fitted with a sweatband and side vents, it benefits from a large printing area, and it is fully compliant with BS EN397 standards.
A minimum of 40 custom hard hats all in the same colour can be ordered at any one time;(all the helmets must be the same colour and the all the prints colour must be the same) but if you require less than this, we also offer a safety helmet logo sticker service, which may be more suitable for your needs. Due to the personalised nature of our printed hard hats, please allow two weeks for them to be printed.
See the chart below for the logo sizes to this personalised safety helmet.
Click here to go to the full logo information page


EMBROIDERY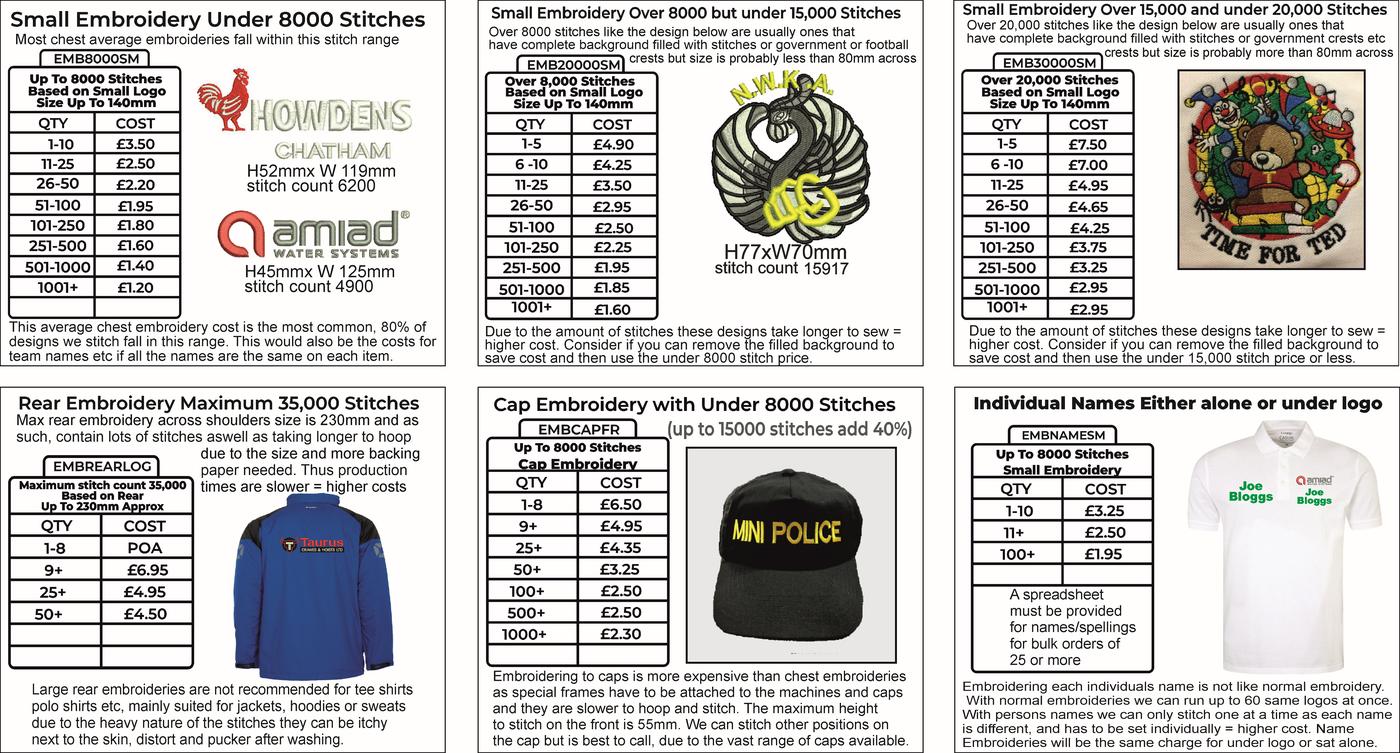 ---------------------------------------------------------------------------
TRANSFER PRINTING


---------------------------------------------------------------------------
SUBLIMATION PRINTING
---------------------------------------------------------------------------
SCREEN PRINTING