Description
Logo Costs
Reviews
Del Costs
Pantones

Calcium gluconate gel 25g
for the treatment for Hydrofluoric Acid burns. Also known as HF Gel, c gel, c-gel or HF antidote Gel.

Hydrofluoric acid is extremely corrosive. The principal health effects resulting from single exposure to the gas or to the acid mist are irritation and inflammation of the eyes, nose, upper respiratory tract and skin. Inflammation, congestion and haemorrhage of the lungs can also occur. Skin contact with anhydrous hydrogen fluoride liquid can cause painful and penetrating burns.

The HSE suggest that "Each person working with hydrofluoric acid shall be provided with calcium gluconate gel and given instructions that it is always to be on his or her person. This is necessary because there can be a significant delay between dermal exposure and the onset of symptoms, particularly with lower strengths of hydrofluoric acid and with hydrogen fluoride gas"

The HSE recommend the following First Aid Precaustions:
"If hydrofluoric acid or corrosive inorganic fluorides come into contact with the skin, immediately wash copiously with water for at least five minutes. Then apply calcium gluconate gel and massage gently into the affected area. Continue until 15 minutes after pain has subsided and then seek medical advice.
Click here to go to the full logo information page


EMBROIDERY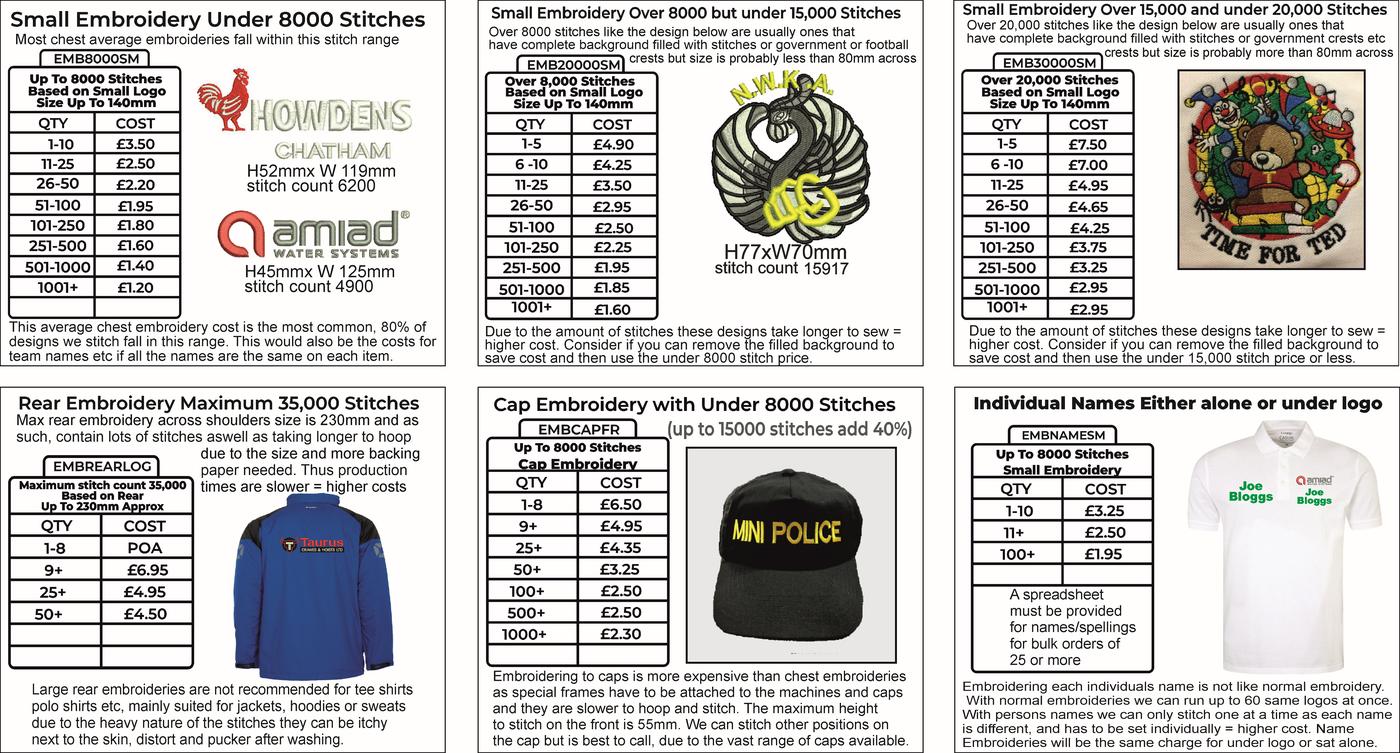 ---------------------------------------------------------------------------
ScreenTrans Printing, (brand new technology)


---------------------------------------------------------------------------
SUBLIMATION PRINTING
---------------------------------------------------------------------------
SCREEN PRINTING