Description
Del Costs ?
Reviews
Documents
Logo Costs
Pack of 20 Masks
• Polypropylene (P.P) outer layer provides smooth lining and avoids loose fibres.
• Latex free synthetic rubber head strap.
• Contour design ensures the compatibility of glasses / goggles.
• Soft close-cell nose foam and adjustable nosepiece ensure custom shape and increase the worker comfort and acceptance.
EN149:2001 For Hazard Type: Toxic dusts, fumes and water-based mists.
Example: Working with hardwood, glass fibres and plastic (non PVC).
Protection Level FFP2 MUL/OEL 10xOEL

FFP2 Rated respirator dust masks are for use where deleterious or mutagen particles can be found in the air around you. Commonly found in fine dusts as concrete/cement, aswell as oils,greases, or oily sprays. FFP2 Masks need to be able to trap at least 94% of these particles measuring up to 0.6 μm and can be used in places up to a maximum of tenfold the OEL. FFP2 respirators or masks are commonly worn in mining, metalwork industries, or cement, sparying industries.

Full Spec here
Test Certificate here
Click here to go to the full logo information page


EMBROIDERY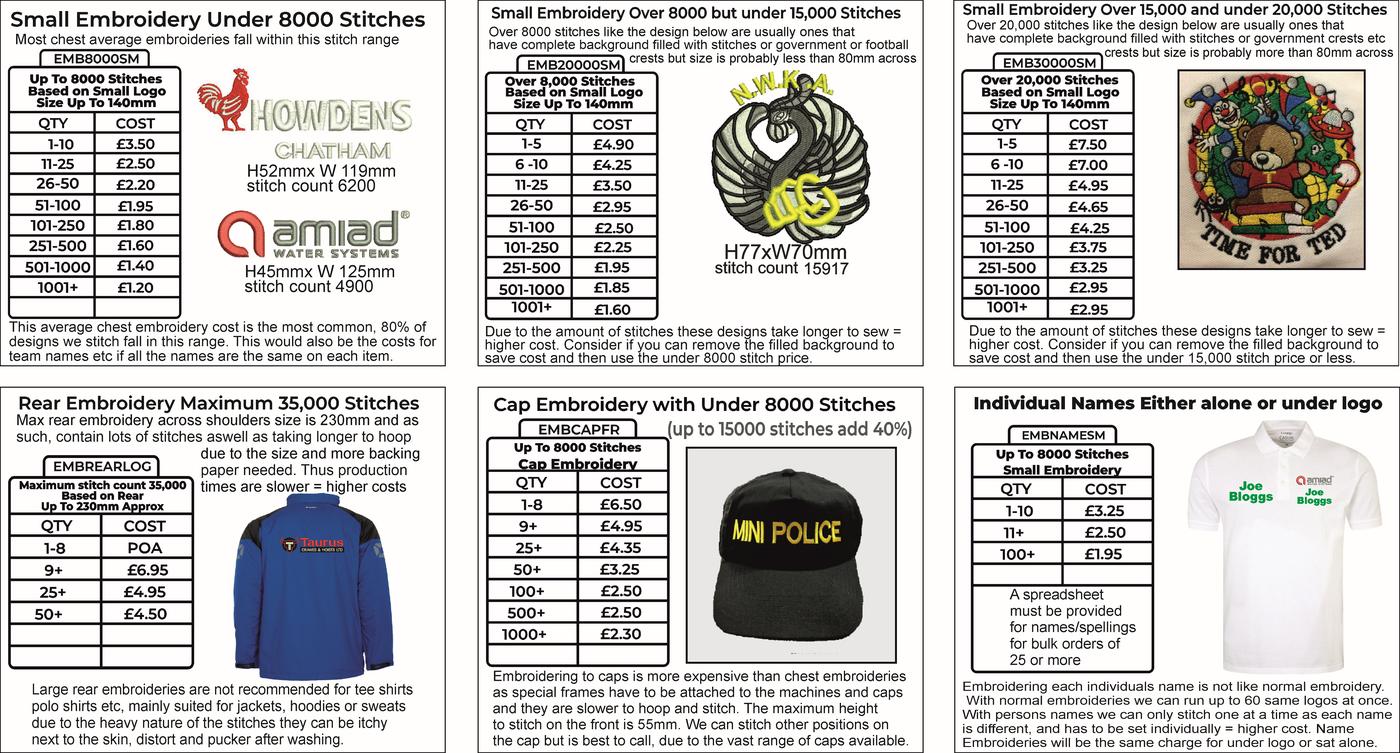 ---------------------------------------------------------------------------
TRANSFER PRINTING


---------------------------------------------------------------------------
SUBLIMATION PRINTING
---------------------------------------------------------------------------
SCREEN PRINTING