Description
Logo Costs
Reviews
Del Costs
Design your own Children's Personalised High Visibility Vests with our online custom print designer. Any colours can be printed, any images and any text all at one great price.

 Here at hivis.co.uk, you can have your school or club logo printed or if need be you can simply just have the club or school name printed.
This is our best quality fully certified en1150 kids hi vis vest, if bought in yellow or orange, all other colours are classed as enhanced vis vests. 
We chose this vest design without shoulder stripes as it allows for a greater size of print area on the front and rear due to no shoulder bands, but is still fully certified en1150 where required. It is top quality material and generous sizing and is the best vest out there.

Personalised Children's High Vis Vests are ideal for a walking bus, road safety for children and general school use. They stand out meaning your school pupils are easily seen and identifiable. This product is great for school playground visibility or any activity where kids need to be seen better. Their use is only limited by your imagination.
Upload your own image using the "Upload Image" tab. We will print all logos as you upload them and if you need any white backgrounds removing just tick the box to remove under the design box. We dont charge extra for full colour designs.

Images downloaded from the web are not always suitable for printing best quality on Childrens Personalised High Visibility Vests but our designers will check the artwork and inform you should this be the case. Quantity discounts are added when the total amount is added to your basket.

Please note we will print the Personalised Childrens High Vis Vests as you have uploaded or laid them out unless you specify any changes in the design comments section above.

The vests are available in the following colours:
Yellow
Orange
Pink
Red
Royal Blue
Lime
Maroon
Navy
Sky Blue
Product Details:
100% Polyester Fabric
Reflective Tape 2 Body Bands
Velcro Fastening
If you require more than 100 Children's Personalised High Visibility Vests, then click here. 
 
**Please make sure your images are large enough to print to approximately A4 Size with a resolution of at least 175 dpi**

a larger print area is possible on this r200j kids vest due to the lack of vertical stripes, while still maintaining full certification where required. Contact our team for more information by calling us on 01744 814004
Click here to go to the full logo information page

All logo costs are plus vat where applicable
EMBROIDERY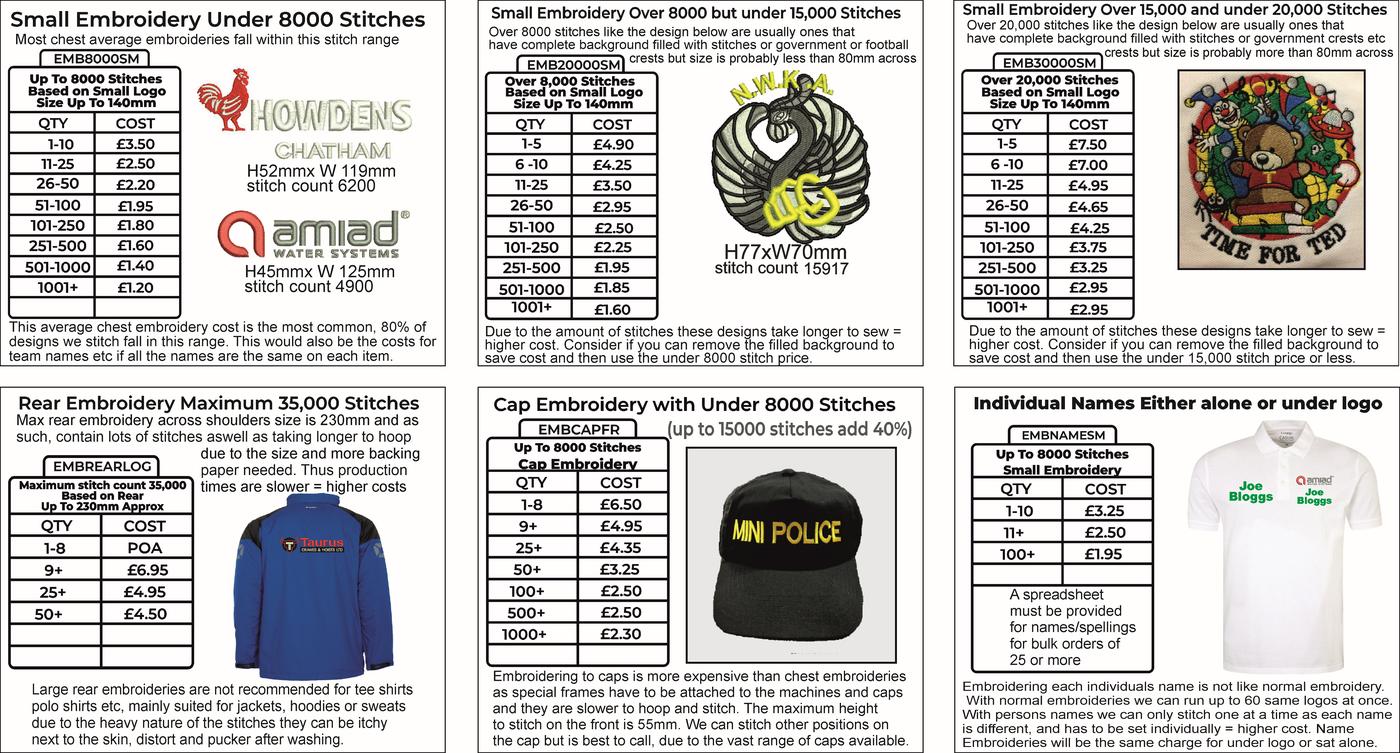 ---------------------------------------------------------------------------
ScreenTrans Printing, (brand new technology)


---------------------------------------------------------------------------
SUBLIMATION PRINTING
---------------------------------------------------------------------------
SCREEN PRINTING