Description
Del Costs ?
Reviews
Documents
How to Design
Logo Costs
Design your own Children's Personalised High Visibility Vests with our online custom print designer. Here at hivis.co.uk, you can have your school or club logo printed or if need be you can simply just have the club or school name printed.

Personalised Children's High Vis Vests are ideal for a walking bus, road safety for children and general school use. They stand out meaning your school pupils are easily seen and identifiable. This product is great for school playground visibility or any activity where kids need to be seen better. Their use is only limited by your imagination.
Upload your own image using the "Upload Image" tab. We will print all logos so that the background is clear where ever possible, though some colour may be distorted by the colour of the vest showing through. In cases like this the image may need to be on a white background to avoid distorting your logo.

Images downloaded from the web are not suitable for printing on Childrens Personalised High Visibility Vests and some image prices will change depending on their particular design. Quantity discounts are added when the total amount is added to your basket.

Please note we will print the Personalised Childrens High Vis Vests as you have uploaded or laid them out unless you specify any changes in the design comments section above.

The vests are available in the following colours:
Yellow
Orange
Pink
Red
Blue
Black
White
Navy
Product Details:
100% Polyester Fabric
Reflective Tape 2 Body Bands
Velcro Fastening
If you require more than 100 Children's Personalised High Visibility Vests, then click here.

**Please make sure your images are large enough to print to approximately A4 Size with a resolution of at least 175 dpi**

The maximum print width between the shoulders is approximately 140mm-150mm. Contact our team for more information by calling us on 01744 814004.
*SAMPLE ARTWORK PROOF CAN BE SENT FOR YOU TO APPROVE FIRST.


Schools can check out using the pay by purchase order number option at checkout and we will invoice your school direct. Easy as that !.


Click here to go to the full logo information page


EMBROIDERY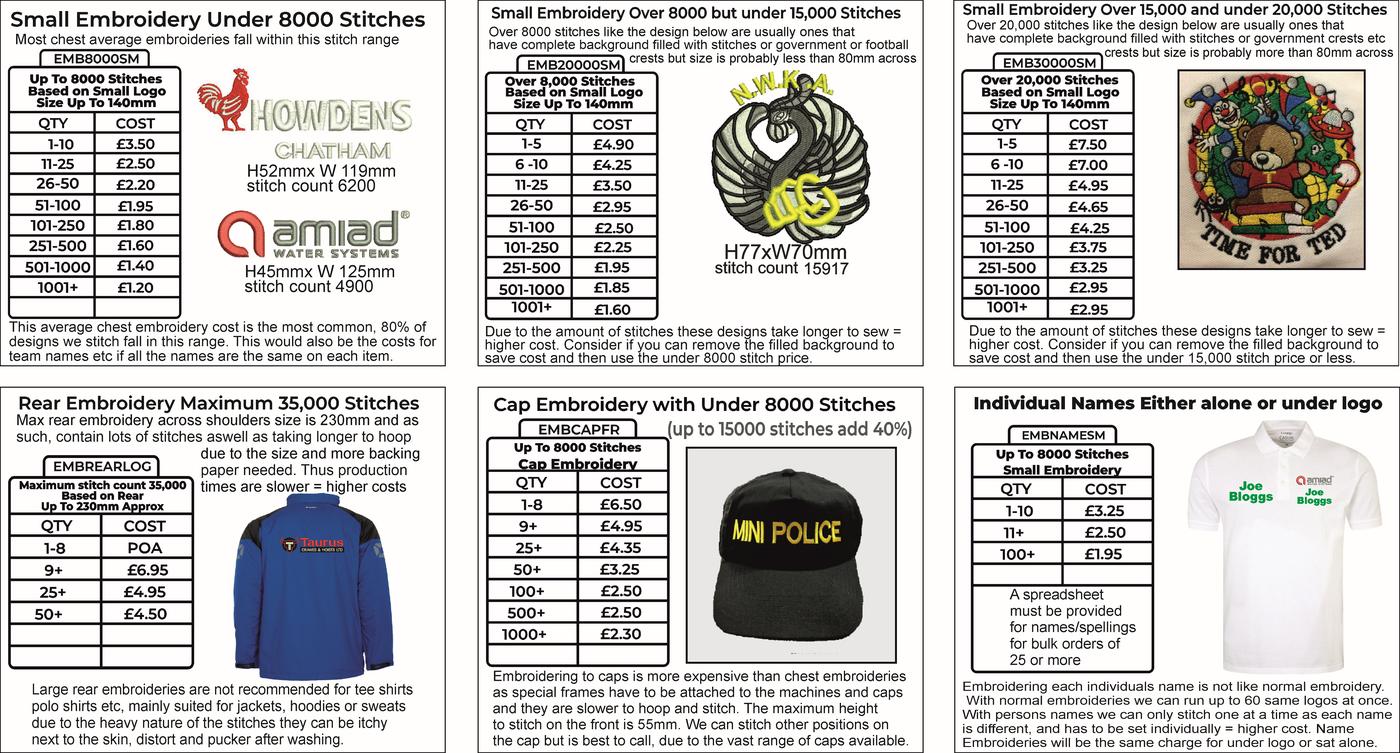 ---------------------------------------------------------------------------
TRANSFER PRINTING


---------------------------------------------------------------------------
SUBLIMATION PRINTING
---------------------------------------------------------------------------
SCREEN PRINTING