Fasttrack your printed and embroidered logo clothing

If you need the exact same printed or embroidered logos as you had with your last order of hi visibility clothing or embroidered polo shirts etc then SAVE TIME and get your printed order up to 2 days quicker by just sending us either the reference number from the last order or simply state on your email fax that NO PROOF IS REQUIRED MY LOGOS ARE SAME AS LAST ORDER and we will whisk your order past our artwork proofing department and straight into our production queue so fast its scary ! **this means you will not get any logo or print approval to check** but you will still get sales order for amount of garments and colours - prices etc.
 
Chances are, you would have received one of the documents from us below in the past and one of them contains your magic sop number, that number is only ever allocated to you and you can see it either on your previous artwork proof or sales order "our ref" or "order number"..... a unique 6 digit number you can quote to look forward to FASTER delivery.
***BE careful though once you tell us to use the previous logo ref details that's all we will do, so lets say for instance you have changed your logo colour from last time and didn't tell us...then in that case its gonna be wrong... so be on your toes...its all up to you and any claims for errors cannot be held by us.
Use the MAGIC NUMBER....get stuff fast!
 
Sample artwork proof and sales order below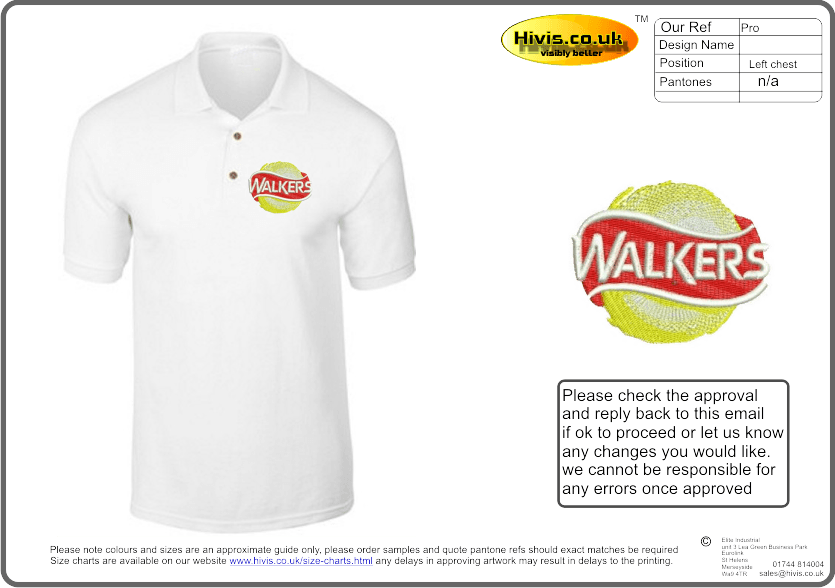 Sample sales order below