Description
Del Costs ?
Reviews
Documents
Logo Costs
Personalised Two Tone Hi Vis Sweatshirt
Our personalised two-tone hi vis sweatshirt allows comfort but still giving the wearer an all-over visibility in poor lighting conditions. This sweatshirt also includes other features such as 65% Polyester 35% Cotton making it comfortable and durable, knitted cuffs and conforms to EN ISO 20471 Class 3 and RIS-3279-TOM ISSUE 8 (Orange Only).
Colours: Orange, Yellow
Sizes: S 36"/38", M 40"/41", L 42"/44", XL 46"/48", XXL 50"/52", XXXL 54"/55"
___________________________________________

Personalising this Item with your corporate branding or logo couldnt be easier. Watch our how to video here.

You can upload your logo and then click on it once to add to the item. You can add text, upload your own design or choose our clipart, then once added it can be resized, moved, or positioned where you like. Each logo will add extra cost and adjusting the size will also adjust the cost lower or higher depending on size. You can add custom text, pictures or any good quality image. Images downloaded from the internet are not recommended to be used as they can be low quality. If our in house designers see any problems they will get in touch. The price of this item is discounted as you are adding custom print and cannot be added to the basket unless a design is used. Please add the product code to the search bar at the top of the screen to find the same product you can buy without adding custom logos.
Click here to go to the full logo information page


EMBROIDERY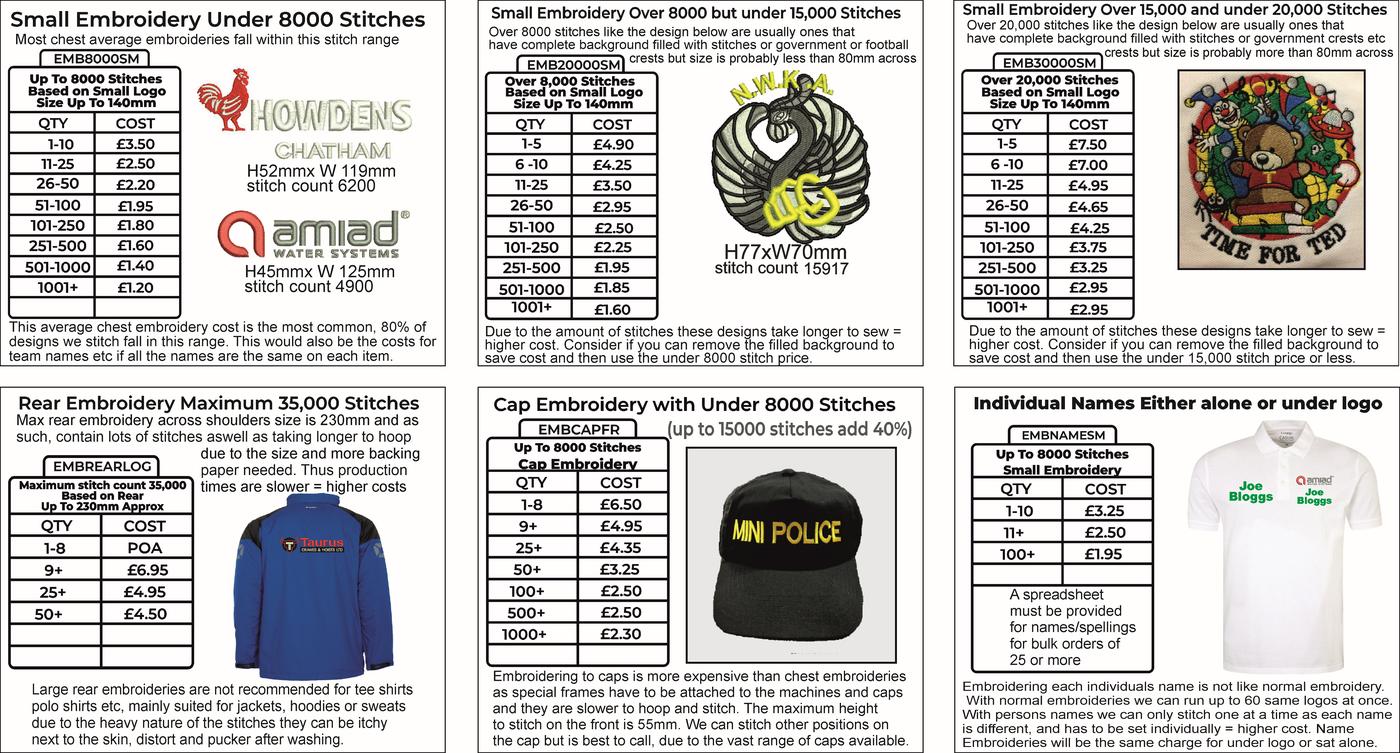 ---------------------------------------------------------------------------
TRANSFER PRINTING


---------------------------------------------------------------------------
SUBLIMATION PRINTING
---------------------------------------------------------------------------
SCREEN PRINTING