Description
Logo Costs
Reviews
Del Costs
Here at hivis.co.uk, we provide a wide variety of Security Hi Vis Vest to suit the requirements of all businesses. Our Security Hi Vis is designed with the needs of all customers in mind, so when it comes to choosing a Hi Vis vest, you are sure to find what you need.

The Security Hi Vis is available to purchase in an assortment of reflective colours, including yellow, orange, green, red and blue. We also provide them in black, white and purple to allow your security staff to stand out. The yellow, orange and some red Security Hi Vis are EN ISO 20471 certified but please note that the others are not.

Our Security Hi Vis Vest incorporates printing that makes it easier for members of the public to identify security staff. Not only does our Security High Visibility Vest allow for easy identification, it's also a great addition to security workers uniform- maintaining consistency and professionalism.

There are many features of the Security High Visibility Vest which makes it so popular- one of these being the reflective stripes. Our Security Reflective Vest is highly recommended for those who are required to work in the dark or areas where visibility is limited.

Made from 100% polyester and with a Velcro fastening, the Security Reflective Vest is stretchy and therefore comfortable to wear. In addition to this, it incorporates a low rise shape which provides easy access to trouser pockets.

You will find the Security Reflective Vest in a wide range of sizes, starting from Small- all the way up to 10XL! Feel free to discuss your requirements in more detail with the team of Hi Vis experts today; simply contact us on 01744 814004 or via email at hello@hivis.co.uk.
Click here to go to the full logo information page

All logo costs are plus vat where applicable
EMBROIDERY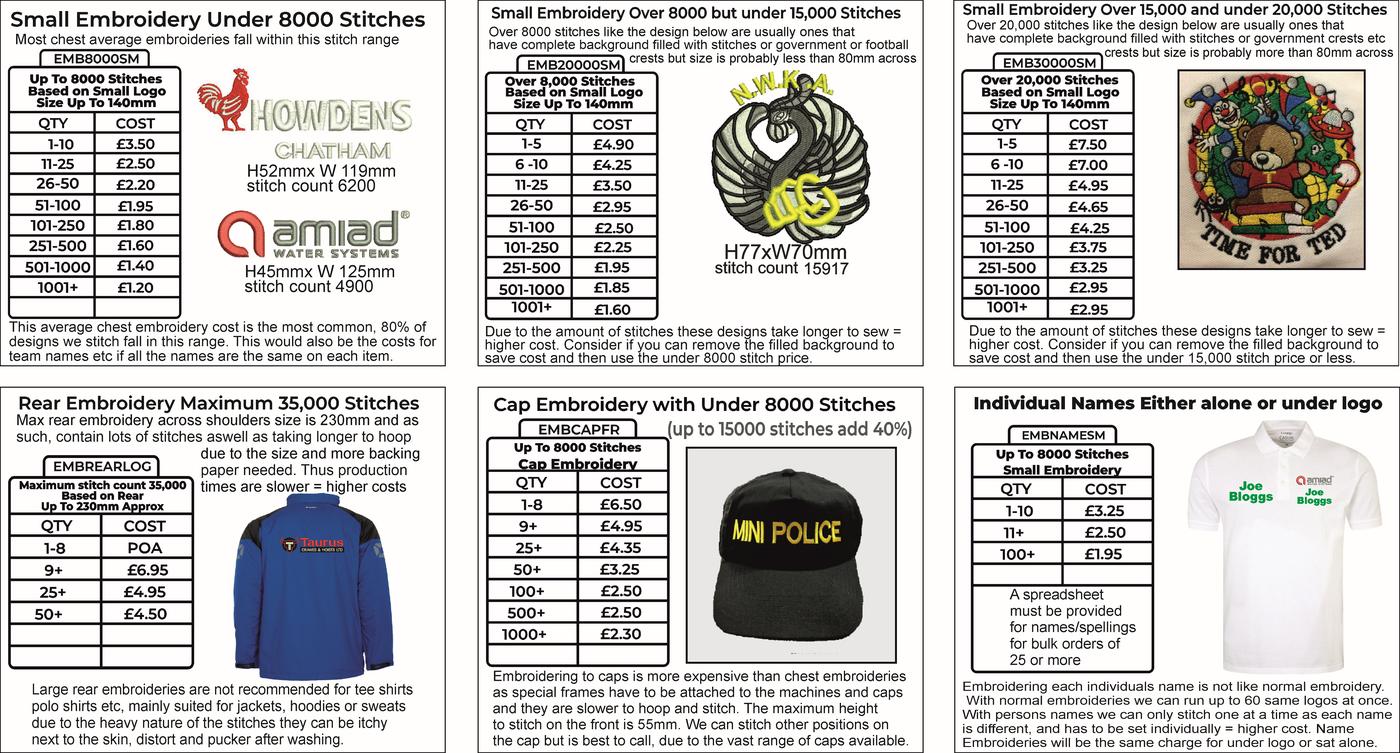 ---------------------------------------------------------------------------
ScreenTrans Printing, (brand new technology)


---------------------------------------------------------------------------
SUBLIMATION PRINTING
---------------------------------------------------------------------------
SCREEN PRINTING