Description
Logo Costs
Reviews
Del Costs
Pantones
Do you require a Sky Blue Hi Vis Vest? At hivis.co.uk our Sky Blue High Visibility Vest is ideal for helping your workforce to remain clearly seen in the work environment. A reflective tape banding across the shoulders and torso reflects light to keep the wearer well seen and visible.

Manufactured from 100% polyester, the Sky Blue Hi Vis Vest is complete with velcro fastening. This product can be purchased in sizes from Small to 3XL to ensure there is a size to suit employees of a variety of sizes.

As well as ensuring the safety and visibility of your staff, the Sky Blue Hi Vis Vest is perfect if you wish to differentiate between staff members from other departments. Many of our customers purchase a whole host of differently coloured hi vis vests so they can assign products such as a Sky Blue High Visibility Vest to each faculty.

To add a custom, personalised touch to your vest you can choose to add your business logo, branding or motto via our easy to use 'Upload' option or use our online designer yourself here. If you do not require any customisation you can benefit from same day dispatch.

If you have any questions about our Sky Blue High Visibility Vest do not hesitate to give our helpful team a call on 01744 814004. You can also contact us by emailing us at hello@hivis.co.uk.

Do Blue hi vis vests conform to ISO20471 ? No they do not conform to enISO 20471 but are useful to identifying staff or different departments in the workplace. Vest that do conform are usually yellow and orange like these here .
100% polyester 125 gsm in weight, OEKO-TEX Standard 100
Commodity code 6110309100
Click here to go to the full logo information page


EMBROIDERY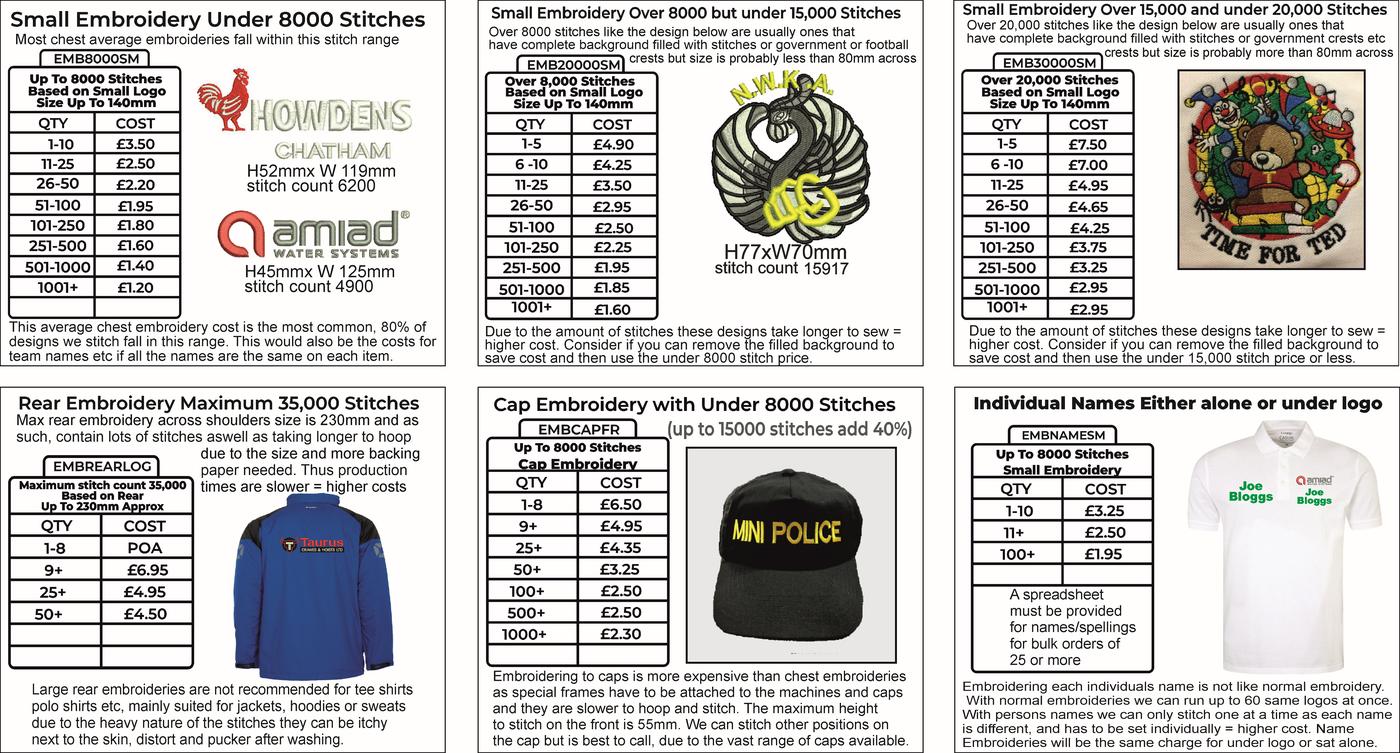 ---------------------------------------------------------------------------
ScreenTrans Printing, (brand new technology)


---------------------------------------------------------------------------
SUBLIMATION PRINTING
---------------------------------------------------------------------------
SCREEN PRINTING