Description
Del Costs ?
Reviews
Documents
Logo Costs
Custom Printed Face Mask White
This single layer face mask can be personalised with your own logo or branding and custom printed in full colour on each or either side. An embroidered mask is also possible but due to the nature of different styles of embroidery it is best if you call us to dicuss the embroidery options.

This mask can't be printed fully across front due to the seam distorting the print down the front which is for shape retention. You can add names, logos, or initials, in fact we can print anything on this mask in the positions shown. It is ideal for adding your name or personal print to ensure the mask is identified by being personalised just for you.
Upload the logo, change the size or rotate it to suit using the tools.
Printing both sides gets a product printing discount for the 2nd logo and subsequent logos.
Good quality comfortable fitted face masks are going to become the norm, they will be part of your everyday laundry just like your socks, so why spend money on cheap imitations that wont last washing.
This washable reusable fitted white single layer face mask is single layer 260 gram breathable polyester. (for 3 layer version see here)

It is a well fitted cut, is 100% certified Okeo Tex granted, and made in ISO quality standard facility. The edges are bound and trimmed neat with fabric binding for comfort.,( some masks on the market are just raw edges and get poor reviews.)
Sold in singles or pack quantities, and can be custom printed with certain none intricate designs or wording, just call us.
They are not in anyway sold to guarantee none spread of viruses or deseases but helps promote confidence and prevent droplet spread.
Re usable and recommended to be washed frequently in hot soapy water up to 60 degrees.
None returnable**Please note: this product is non-returnable. we recommend you purchase a sample should you be in any doubt if it is suitable for you as no returns whatsoever will be accepted.

Sold in adult one size adults, but can be adjusted by knotting the elastic if required tighter. Due to economic demand, the elastic will be sewn with what is available at the time, some elastics are flat some are circular.
Sizes below and any print designs may have a tolerance of + - 1cm
Click here to go to the full logo information page


EMBROIDERY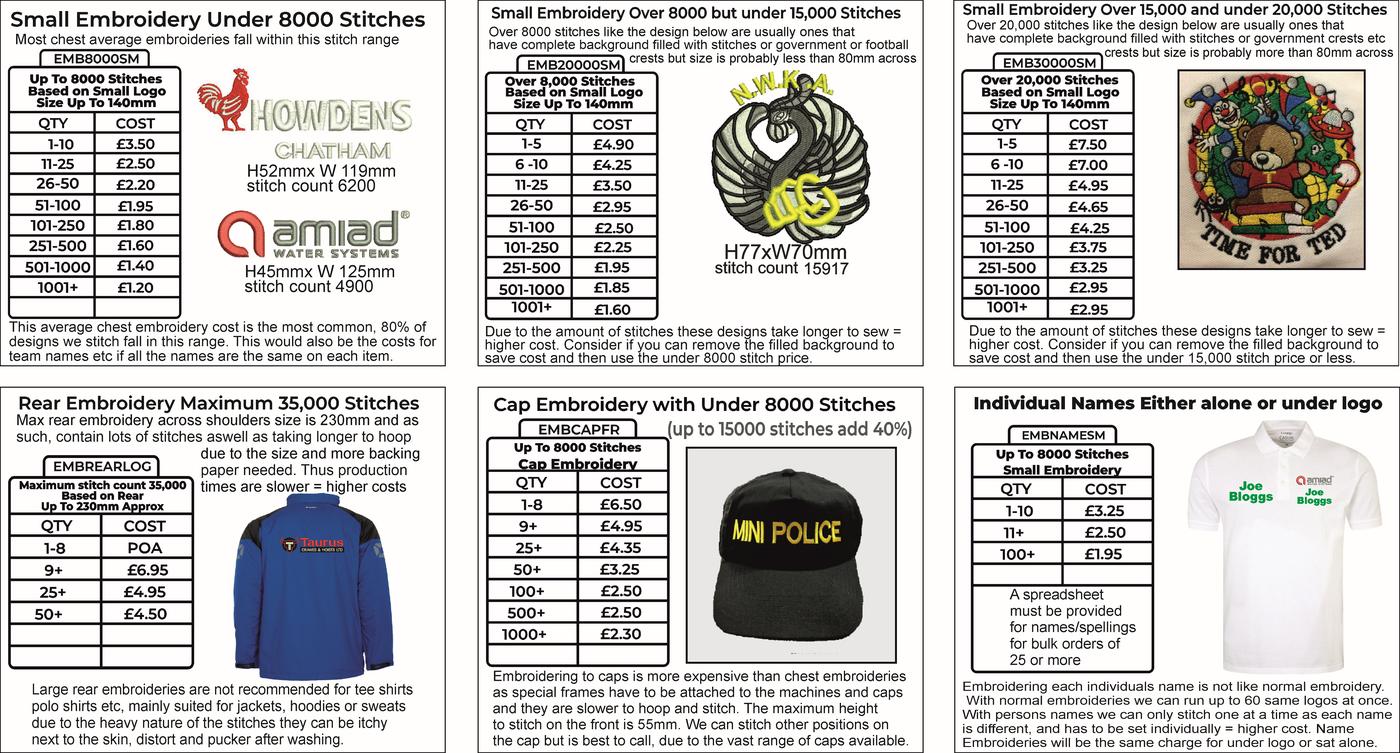 ---------------------------------------------------------------------------
TRANSFER PRINTING


---------------------------------------------------------------------------
SUBLIMATION PRINTING
---------------------------------------------------------------------------
SCREEN PRINTING